Common Questions our customers have on IAM
Is the IAM solution comprehensive and covers the full suite of directory, identity, and access Management?
How do I ensure my Cloud is secure?
Can the IAM solution enable us to aggregate all my identity silos and provide a carrier grade virtual directory service for all my apps?
Can the IAM solution secure my on-premise, cloud and hybrid workloads with intelligent context-aware multi-factor capabilities?
How can I provision and protect my entire suite of applications both on premise and in the cloud?
Can an IAM solution be deployed with ease using cloud native tools on public clouds, Private clouds, or on-premise?
Why do I need an Oracle Managed Services Partner Expertise to manage my shared responsibility for cloud security? Download Ebook to learn why and how
How do I get visibility of my custom apps, user access, and data security?
How do you detect user behaviour and data loss in your environment?
How quickly are users, devices and apps provisioned/ deprovisioned? Is there potential exposure in user accounts?
The pandemic has triggered a wave of identity and access management (IAM) challenges as businesses internally restructure, onboard specialized skillsets or face financial pressures to make redundancies. What questions do you need to ask to ensure security and privacy remain part of the IAM lifecycle? Learn how Cloud specialists can help you answer this.
Industries experiencing huge demand have an incentive to expedite onboarding processes for new joiners, while others are doing the same for specialist skillsets they desperately need.
Globally, customers have realized that identity and access management has become the new perimeter security to ensure consistent security across their on-premise, hybrid cloud, and public cloud deployments of database, applications, and other workloads. Similar to their workloads, customers expect to deploy and manage their Identity and access platform solutions anywhere. The scale and types (e.g. IOT and Bots) of our digital economy are increasing the entities accessing enterprise resources, which is driving the need for identity solutions where identity life cycle and governance work together with intelligent access management to provide comprehensive security. Oracle's Identity suite can address nearly any deployment use case. How to leverage?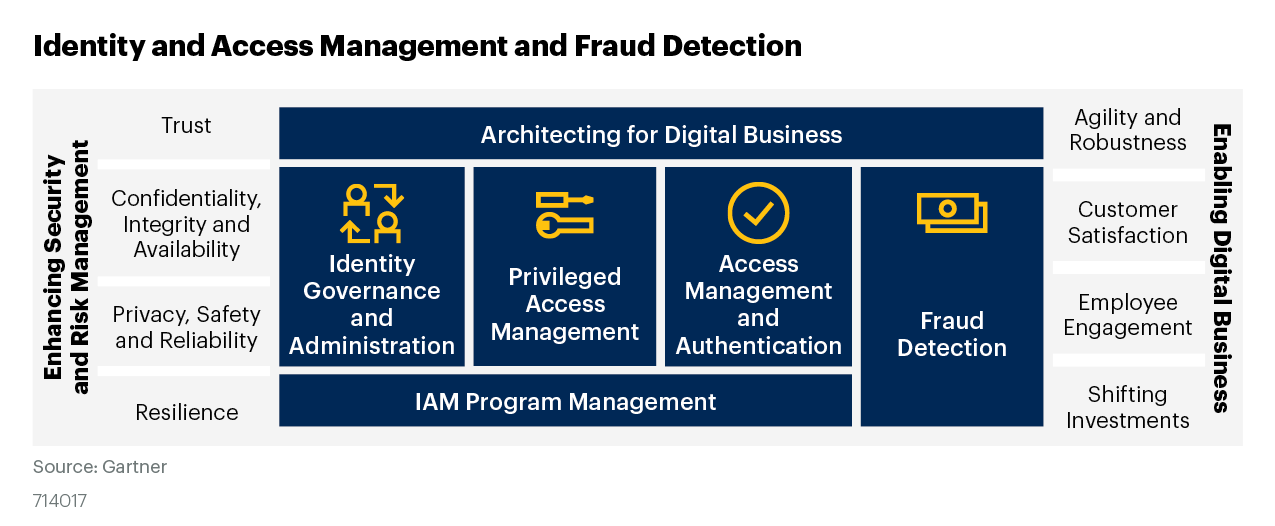 Oracle Identity and Cloud Service (IDCS)
IDCS refer to Oracle Identity Cloud Service and it's considered as Identity-as-a-Service (IDaaS) solution, Oracle Identity Cloud Service provides identity management, single-sign-on (SSO) and identity governance for applications on-premise, in the cloud and mobile applications. Any user can access the application at anytime, anywhere on a device in a secure manner. Oracle IDCS integrates directly with existing directories and identity management system, making it easier for users to access applications. Providing a platform that is robust and secure, allows users to access, develop and deploy their applications.
Oracle Identity and Access Management (IAM) can be grouped by function:
Identity Management

Access Management

Directory Services
Oracle IAM solutions secure access to enterprise applications for both cloud and on-premises deployments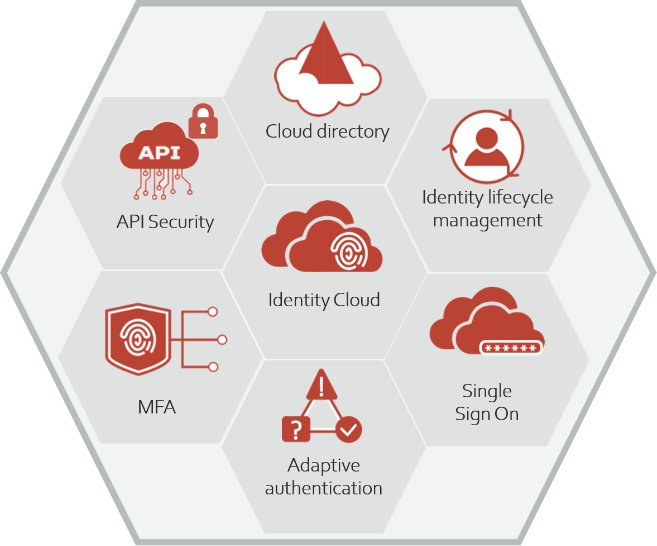 Organizations can enable a Zero Trust strategy and establish user identity as a new security perimeter.
Oracle Identity Cloud Service
Cloud Directory
A extensible, highly scalable repository to store information about users, groups, devices and application accounts
Key Features

Identity Lifecycle Management
On-board employee, consumer and partner identities from any source and manage their lifecycle
Key Features

Identity Provisioning
Automates identity lifecycle processes & helps provision identities and their authorizations to cloud or on-premise
Key Features

Provisioning Gateway
Supports all major enterprise applications ranging from Databases, Mainframes to SaaS applications
Over 400 SaaS applications supported via Partner Gateways
Almost any app can be integrated using SCIM
Custom App Integration supported via custom connectors
Highly available and cross-platform
Can be deployed on-premises or in the Cloud (for Cloud-based workloads)
Single Sign-On
Enable employees, customers, and partners to access their applications seamlessly using a single authentication
Key Features

Platform Security
Secure access of privileged users in Databases, VPN, Wi-Fi and Compute
Key Features

MFA
Secure access to apps and prevent credential theft
Key Features

Adaptive Authentication
Add an additional layer of security by learning from the user's behavior, context and external threat feeds
Key Features

API Security
Standards-based, policy-driven centralized access management for APIs
Key Features


Why IT Convergence
While Oracle has taken utmost care to ensure security is built in the OCI environment, still the security on cloud is a shared responsibility with customers and here is where an expert plays a critical role. Analysis 3 of the eBook shares Gartner's views on How to leverage certified Oracle Partners for cloud success
It is important to understand that moving traditional on-premises Oracle environments (ERP, HCM, PPM, etc.) to a public cloud does not eliminate the need for monitoring, security, operating system, database, application, infrastructure and management. The complexity of Cloud, Oracle workloads, and more specifically the contracting, architectural design, and implementation of these workloads, requires expertise that most companies may not have internally. All layers on top of the virtualization layer — the operating system, the database, the middleware and the application — will still require management.
Our breadth of expertise within Oracle and beyond is reflected within this overview of technology and software that we are currently supporting today. This listing is not comprehensive but hopefully shows you our expanding service offering for Oracle and complementary services for which we can discuss to incorporate what may be required in your roadmap for both migration and continued managed services support. Contact us