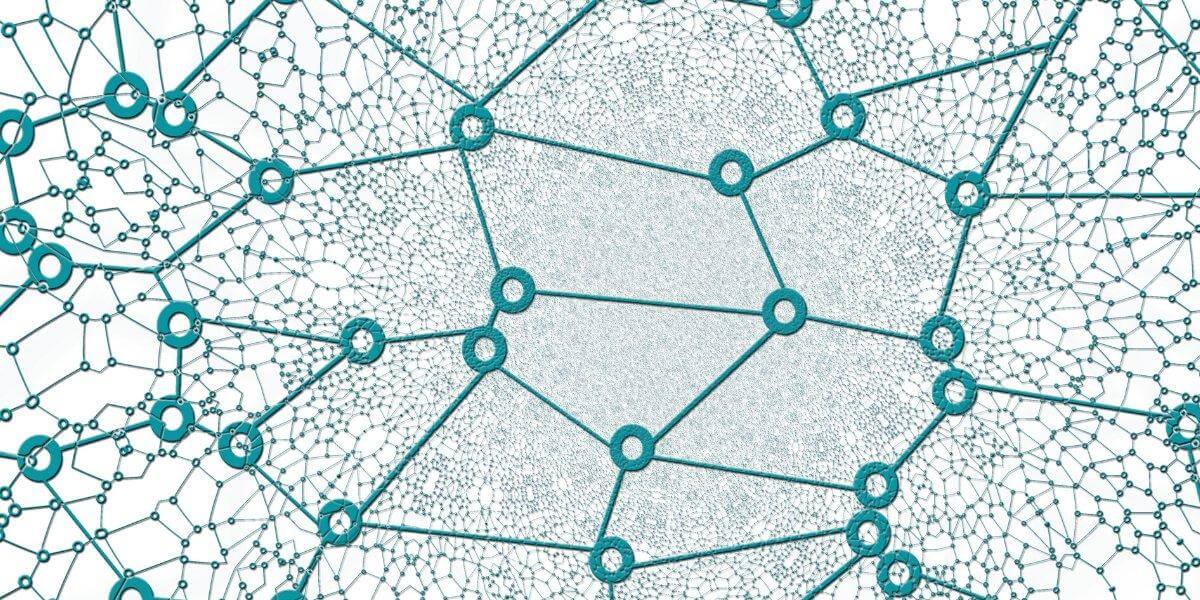 To understand the importance of CRM integration, we first need to talk about the role of CRM software within a company.
A CRM (Customer Relationship Management) system is a strategic tool that, companies across various industries, should leverage in order to better understand who their customers are and how they interact with the company. However, in order to make the most out of CRM, it is critical that your system is integrated with the rest of your technology stack.
What is CRM Integration?
As defined by Hubspot, a CRM integration is the seamless connectivity between your CRM software and third-party applications. These integrations result in automated actions that expand the functionality of your software, eliminating the need to toggle back and forth between systems.
How CRM Integrations Strengthen Your Business?
A winning CRM system is supported with a smart integration framework. "Smart Integration" ensures the right data at the right time, enables automation and orchestration of workflows and key CRM processes across applications (ERP, social media, phone systems, lead generation, reporting software, mobile devices, calendars, e-commerce systems, among other applications). A smart CRM integration improves employee productivity, as well as customer experience.
Smart cohesive integrations can extend functionality into the CRM application which exists in the ERP or other edge applications. This provides CRM users a 360-degree view of the customer and prevents the users from logging into multiple systems to perform their job, thus improving employee productivity and ultimately improving the customer experience.
CRM Integration Tools
All integration platforms have pre-built connectors for the most common applications which complement CRM systems. Some integration platforms have prebuilt recipes and automated process integrations which require little or low code to implement. Integration platforms can also be used to function as a workflow engine, as well as functioning as the primary controller or governor orchestrating workflows resident in ERP, CRM, and other systems.
Leveraging an integration platform such as Mulesoft, Dell Boomi, Oracle, or Jitterbit allows for complex bi-directional data and process orchestration with complex business rules which govern routing, enrichments, transformations, and exception handling. These integration platforms can also allow APIs with common functionality to be shared across all applications and systems. Such an API or microservices architecture removes the complexity of integrations allowing for rapid development of new integrations, as well as enabling self-service integration for the "citizen integrator".
Robotic Process Automation (RPA) can be used to automate workflows and integrate applications as well as manual processes which significantly improves employee productivity,
Key CRM Integrations
Below are the specific benefits gained through the integration of key business processes which are the cornerstone of CRM.
Customer & Prospect Communications
Customer Interactions: Access, control, and visibility as well as chronicling customer interactions initiated by all types of communication channels (phone, web, chat, email or social media).
Phone: CRM integration with the phone system, helps to record call details and contact information in the CRM for future reference and visibility. This capability also streamlines incoming and outgoing calling from within the CRM application with caller_id, auto-query of the customer record.
LiveChat/Chatbots: Chat capability is becoming more and more prominent. CRM integration with a chat program or chat feature embedded on the corporate, sales website or mobile application, enables chatbots to automatically generate leads from website visitors or mobile application users. The integration of these communications and leads with the CRM system can ensure a rapid response by a real person.
Email: enable the internal email client UI from inside of the CRM application through integration with the email system (i.e. Outlook or Gmail, etc.). Salespeople often rely on email as their primary communications method, using it from within CRM puts the current contact and account data at their fingertips without logging into multiple systems. It also provides access to shared templates and sequences which further improves productivity.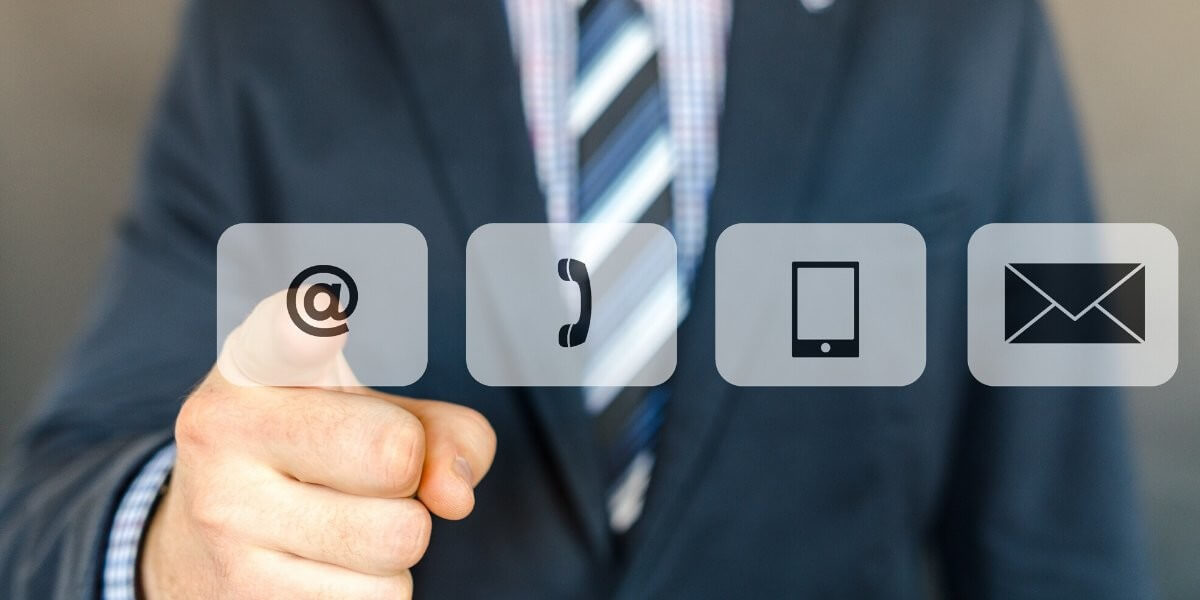 Prospect or Lead Management: Leads generated from external systems should be processed prior to loading into the CRM Sales Automation system to determine if the lead is a previous customer or if there has been prior communications or engagement with the lead. Leads can also be assessed, classified and scored based on qualifying criteria such as source, social media, demographic and psychographic factors. This improves the efficiency and productivity of your sales team by helping them focus on the right leads at the right time with the right information at their fingertips.
Sales Forecasting: Sales forecasting tools use historical and real-time sales data to assist in forecasting short-term and longer-term sales results. This data may reside in multiple locations requiring smart integrations to ensure the data is available and complete.
Sales & Marketing Analytics: Sales & Marketing Analytics tools use many kinds of data from CRM, ERP, social media, polls, website traffic, and other sources. These tools provide intuitive ways to collect, process, analyze and view these statistics. These tools require integration with multiple systems.
Business Intelligence, Reports and Dashboards: Business Intelligence, Reports and Dashboards require real-time access to all information throughout the enterprise residing in systems and applications on-premise and the cloud. Smart CRM integration ensures access to all the required data and pulls it all together in a logical fashion which can be consumed and processed by Business Intelligence tools, reports, and dashboards.
Contact Management: Contact Management is often a function of the CRM system. Information maintained in the CRM system is often required to be automatically kept in sync with the ERP system to support billing and order fulfillment processes. In addition, custom information is often updated in the ERP system. These updates are often required to be applied to the CRM system. Smart CRM integrations help ensure data is kept in sync between multiple systems and helps eliminate duplication of customer records.
Case Management & Customer Satisfaction: A CRM system, as the name coveys is all about managing your relationships with your customers (and contacts). Employees who have a 360-degree view of the customer, have access to all relevant information across multiple systems, have the best potential to ensure the best customer experience.
Sales & Marketing Automation:

One of the advantages of a quality CRM system is the ability to automate many aspects of your sales and marketing processes. These processes may extend across different applications requiring data and process integration. Automating repetitive tasks allows your employees to devote their time and focus to more complex tasks increasing employee productivity. This includes data collection, data analysis, outgoing calls, marketing campaigns and other tasks that were previously done manually. It also improves the data quality and eliminates errors.
Email marketing capabilities are usually limited in most CRM systems, and some companies use more robust external direct email marketing systems. Such systems require integration and access to data residing in the CRM and ERP systems, such as customer and prospect demographics and buying habits.
Workflow and Approvals: Utilizing prebuilt workflows is an easy way to gain instant productivity and efficiency. Prebuilt workflows are provided in your CRM as well as your ERP system. Workflow engines may also be provided in your other edge applications integrated with your CRM. You can also build custom workflows in your CRM, edge application and integration middleware (if used). Discrete workflows can also be integrated to provide automated end-to-end workflow across multiple applications.
Social Media Management Marketing: CRM integration with social media platforms streamlines social media marketing tasks (i.e. automated posting) and orchestrating the collaboration of multiple employees and departments together. Integrating your CRM with your company's social media accounts can let you know what your customers "share" and "engage" with the most.
Personal and Business Calendar Sync: Bidirectional syncing of employee calendars with their schedules in CRM improves employee productivity and improves the customer experience. It ensures employees stay on top of their commitments and receive scheduled prompts and reminders.
Mobile Devices and Applications: Mobile devices and applications used by employees, vendors, and customers require integration with CRM and ERP data and processes. This increases employee productivity, empowers vendors to self-serve and overall improves the customer experience.
Sync and Share files: CRM applications can function as the synchronization platform and conduit for many of your enterprise applications. It can sync email accounts, file shares, and import excel worksheets.
Call Center Automation: Call Centers often require the use of and access to multiple systems causing confusion and loss of employee productivity. CRM integration with other applications into a single UI improves employee productivity and overall customer experience.
Management of contracts and proposals: CRM integration with a doc signing platform, you can track, negotiate, and eSign contracts directly from the CRM. You can also quickly transfer contracts from Oracle Projects or another external contract system. This CRM integration allows sending and signing of proposals and contracts directly from the CRM system.
E-commerce Systems: CRM Integration with an e-commerce platform is critical to understanding your customers. Integrating your CRM with your e-commerce platform can automatically sync products, contacts, and orders so you have access to pertinent shopper information.
Opportunity to Quote process:

Close more sales by streamlining the Opportunity to Quote process. A study by InsideSales.com found that 35-50% of sales go to the vendor that responds first. Rapid vendor response requires a seamlessly connected flow of information from CRM to Quoting to ERP and back. Delayed quotes can often lead to lost revenue.
Access current pricing and discounts from ERP or Order Management systems.
Opportunity to Order process:

Qualifying the opportunities, also referred to as lead scoring, allows users to identify the customers that are most likely to buy. This helps streamline sales/marketing, improve efficiency and optimize your sales process.
Increase cash flow by streamlining the Opportunity to Order process. Orders can be transferred from CRM to ERP or Order Management system, or closed opportunities can auto-generate orders.
Access current product availability to help close deals. This includes virtual inventory and inventory managed by outside vendors.
View account billing status in ERP before accepting an order.
View projected delivery or order fulfillment dates for an order.
View service delivery schedules and calendars, and schedule or reserve dates
Return Material Authorizations (RMAs): CRM integration with ERP systems, you can reduce costs associated with returns. You can streamline the RMA processes such as request the appropriate replacement parts, initiate an RMA or dispatch the right field service technician with the right tools and equipment.
Event Management:

CRM integration with event management software (i.e. Eventbrite, or Meetup). It will provide access to data to understand how event ticket sales and attendance impact your sales funnel. It also provides insightful data about which contacts are attending your events and how you can better connect with them in the future.
CRM integration with a webinar or virtual event platform or virtual meeting platform can simplify the process. You can easily send registration event reminders to your contact list, create targeted follow-up campaigns, and create robust funnel reports to understand your event ROI.
CRM integration with a business card scanner system at tradeshows to quickly register contacts and leads. Automatically send details about the company, contact, previous and current opportunities in the CRM to the employees at tradeshows to more effectively engage the lead.
CRM Access Management: CRM Integration with an ERP, HCM, and Identity Management systems, allows for automated user provisioning and user de-provisioning. This increases productivity and reduces risk related to governance and compliance.
Sales Performance:

CRM integration with ERP systems can automatically calculate projected sales commissions for account managers and sales staff. Sales performance statistics can also be presented through a common dashboard in CRM for sales performance incentives.
Updates to incentive compensation plans in ERP can automatically be sent to CRM and communicated to account managers and sales staff.
Managers can easily see what aspects of the sales team are performing well and which need improvement.
You can manage the performance of sales partners from the platform to ensure your team is performing at its best. By identifying problem areas with concrete data, they can be more efficiently addressed.
Forms and Surveys Data Collection: Automatically load and process data received from external forms and surveys. CRM integration with electronic forms and surveys can simplify the process to load and digest electronic forms and surveys. RPA technology can be used to load forms and surveys which are hard copies, supplied as digital files, received through email as attachments.
As businesses increasingly expand their technology portfolios, the need for a solid integration strategy is a key, for companies to make the most out their technology investments, achieve efficiencies and ensure seamless interaction between applications.
If you want to know more about our Integration services, feel free to contact us here.