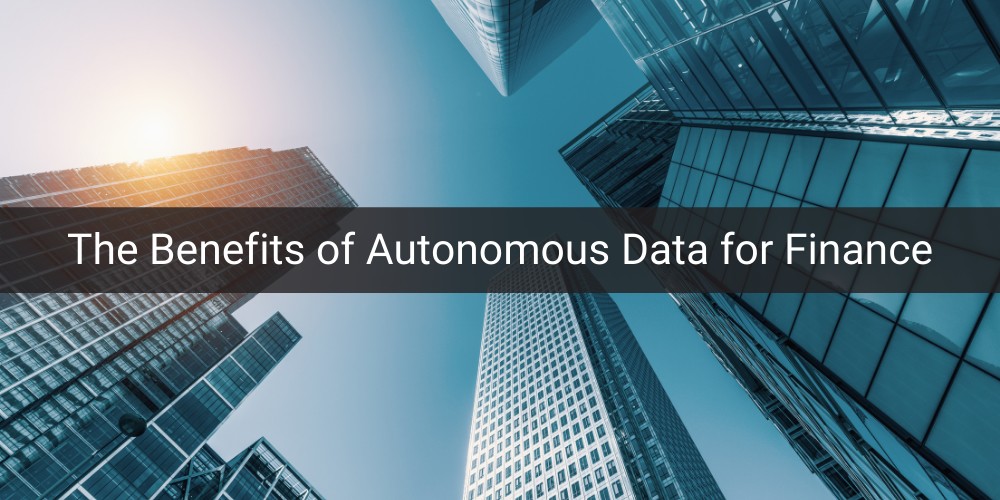 The finance function is evolving rapidly – traditional finance roles are disappearing and being replaced by emerging finance roles like data scientists. It is estimated that only 30% of the future finance workforce will focus on traditional finance tasks and 70% will be data experts connecting with the wider business and spend 75% more time on data analysis.
Oracle Autonomous data warehouse (ADW) can help finance departments accelerate decision-making, achieve faster reporting times, and gain greater insights from a wider range of datasets. With Oracle Autonomous data warehouse (ADW), finance can improve visibility into their processes and find answers to complex questions such as:
How is regional profitability evolving?
Why is this product line less profitable?
How is transportation impacting our bottom line?
However, while integrating data into your finance department presents a great business opportunity, it also poses many challenges. Studies show that only 39% of finance leaders are highly confident their organization can manage their data to generate meaningful insight and only 43% of finance leaders are highly confident in their data security.
Benefits of Oracle Autonomous Data Warehouse
1. Capture Up-to-Date Data
You can add real-time information from both Oracle and non-Oracle sources in Oracle Autonomous data warehouse (ADW), which means that you don't need to wait for periodic extracts. You can import data quickly and access it easily, even with large data sets. You can get full visibility into financial data from both Oracle and non-Oracle sources.
Automated real-time flow from multiple datasets
Live data not periodic extracts
Fast importing even with large datasets
2. Trust the Data Across the Workgroup
You can easily share and analyze data across the workgroup using Oracle Autonomous Data Warehouse (ADW) and the included Data Visualization for Desktop tool, Oracle Analytics Cloud, or any other third-party tools.
Single, consistent source of truth
No duplicate spreadsheets
Easy to review and save data projects
3. Control Your Own Shareable and Secure Workspace
Oracle Autonomous Data Warehouse (ADW) provides a single source of truth – instead of creating and reconciling multiple disconnected spreadsheets. You can ensure full control over financial data in your shareable and secure data workspace.
Stringent user authorisation
Centralised data formulas
Clear data visualisation with analysis
4. Add Computing Power as Needed
It is usually time-consuming to process very large datasets but with Oracle ADWC, you can increase the processing power and reduce analysis time by up to 90 percent and then scale it back down when needed. This can dramatically improve productivity and reduce costs for your organization.
Quickly scale up and down to suit your needs
Balance performance and ROI
Reduce analysis time by up to 90%
Oracle delivers unique and AI-powered Autonomous Database, Autonomous Data Warehouse and Autonomous Transactional processing for all types of organizations. Oracle's Autonomous Data solutions can help finance teams intelligently automate routine tasks, reimagine higher value business models, achieve seamless business collaboration and provide deeper insights.