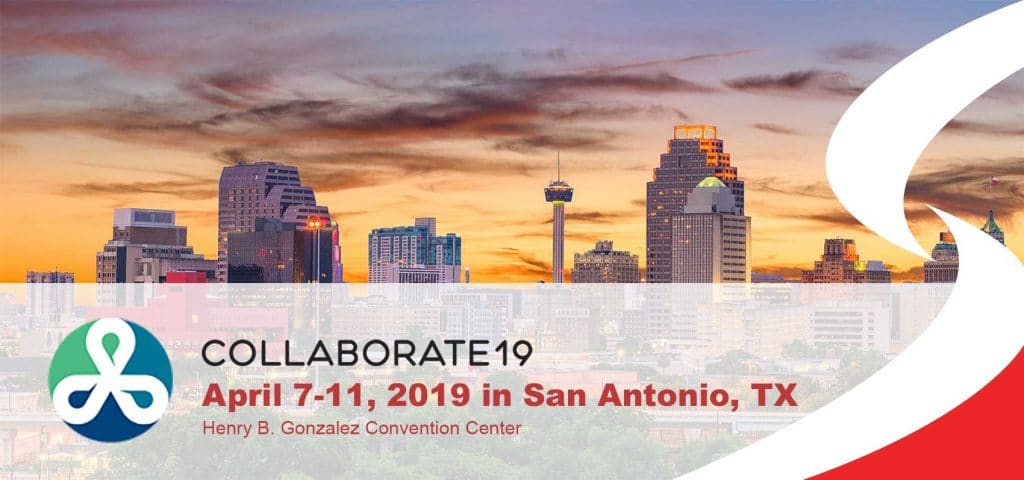 Collaborate19 is featuring a wide array of IT Convergence thought leadership on topics ranging from Cloud computing to chatbots, Blockchain technology, and more.
Stop by the booth #1137 and learn how to:
Develop a flexible and adaptable ERP strategy that supports digital transformation and delivers value through improved business outcomes
Turn your Accounts Payable from a cost to a profit center by automating 90% of AP processes
Drive business transformation by leveraging Robotic Process Automation (RPA)
Achieve faster and agile testing with a fully automated delivery pipeline
Identify patterns and get actionable intelligence from your structured and unstructured data with our high-performance Big Data applications with industry and domain-specific frameworks and KPI toolkits
Find the right hosted infrastructure backed by award-winning DevOps that allows you to quickly scale your needs with no transition cost.
Reap the benefits from practical use cases of different Blockchain technologies
Connect your business with low cost, high function integrations that are customized to your applications.
You don't want to miss our exclusive Cloud Readiness & Roadmap Sessions that will help align your Cloud journey with the long-term business goals. Sit down one-on-one with our experts to examine your unique use case and current environment and define what the right path to Cloud is for you.
Download our Expert Sessions from Collaborate19 below:
SESSION
INFO
DON'T THROW AWAY YOUR DISCOVERER INVESTMENT. REVITALIZE YOUR VISUALIZATIONS WITH ANALYTICS CLOUD
By 

Gustavo Gonzalez, CTO, IT Convergence

Apr 8 10:30am
FL 217A
OAUG MOBILE SIG FOR ENTERPRISES – COLLABORATION
By 

Gustavo Gonzalez, CTO, IT Convergence

Apr 9  4:30pm
Seguin B
TIRED OF APPS LIVING IN CHATS
By 

Gustavo Gonzalez, CTO, IT Convergence

Apr 10 10:30am
Seguin B
BLOCKCHAIN DEMYSTIFIED
By Brian Crowley

, Director of Enterprise Architecture, IT Convergence

Apr 10 4:30pm
FL 225A
LEARN HOW TO UNLOCK THE VALUE OF YOUR EBS DATA FOR FREE RUNNING IN DAYS!
By 

Gustavo Gonzalez, CTO, IT Convergence

Apr 10 4:30pm
Seguin B