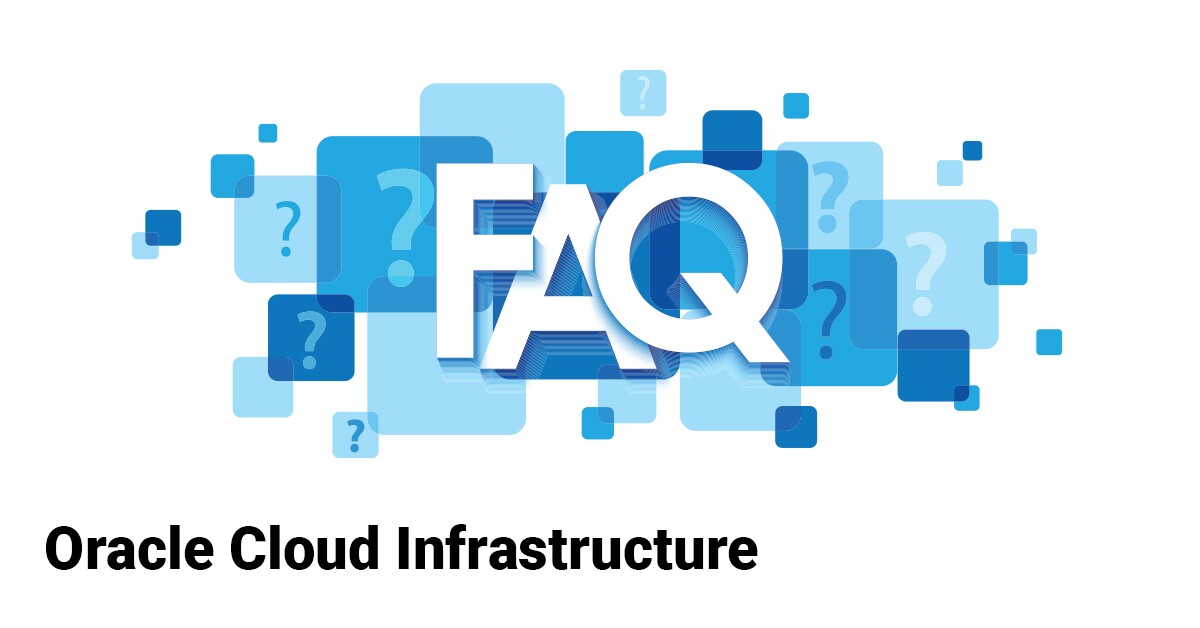 Isn't Oracle Cloud Just for Large Enterprises? Can I Start Small then Expand?
Oracle Cloud Infrastructure is designed for organizations of all sizes to consume services as per their needs. EBS customers can move the complete suite or part of it as per their needs. Customers can choose an environment as low as a shared virtual machine. When your organization's needs grow, you can scale up to a full blown dedicated Bare metal, use autonomous features, or even replicate OCI Cloud in your own premises – cloud@customer.
How Does Oracle Cloud Differentiate from the Market Leaders?
Oracle Cloud Infrastructure delivers a range of capabilities not matched by AWS or Azure. These include their Gen2 Platform, a suite of Bare Metal offerings, Autonomous Database Services, and RDMA Clustered networking for HPC. Oracle's superior networking architecture offers customers both predictable performance and isolation differentiating from competitors' virtualized, oversubscribed platforms. Oracle Cloud also offers other cost advantages:
Autonomous feature helps reduce the maintenance cost
Low cost Block Storage
Low cost Egress (network outbound cost)
Purpose built for Enterprise applications like EBS, Peoplesoft, JD Edwards and other critical ERP systems
Oracle's core focus has been on making it as secure with its Security first architecture.

Is our Company Data Safe in Oracle Cloud? How Secure is OCI?
Security is a core design principle within OCI. Oracle offers core-to-edge security including superior customer isolation, customer data protection, protection against internet threats, and highly automated threat remediation. Within our infrastructure, Oracle isolates compute and network resources, ensuring that customers cannot access others' data or traffic. To further enhance it's security, Oracle offers Cloud@Customer which means access to all of OCI functionalities within the client's firewall.
What Can Oracle Cloud Infrastructure Offer us Today for Improved Price Performance?
With the best price-performance available in the market today. Workloads deployed on OCI often require fewer compute servers and block storage volumes and hence lower cost to deliver optimized workload performance over competitors. Oracle Cloud delivers > 2x better price-performance over AWS for general purpose and memory-optimized compute instances, 1/4th the cost of outbound bandwidth, 20x the block storage IOPS for ½ the cost and 44% lower compute cost for HPC. With Oracle on Oracle you leverage a single ownership- Active Directory, Exadata, all Oracle applications, database, etc. learn more on the value of Migrating Oracle E-Business Suite from On-Premises to Oracle Cloud
Why Move Oracle E-Business Suite on Oracle cloud?