Oracle OpenWorld 2019 – ITC Booth #1023
Oracle OpenWorld 2019 – ITC Booth #1023
IT Convergence Booth #1023 at Oracle OpenWorld in San Francisco September 16 – 19, 2019
By 2020, enterprises that have successfully modernized their core ERP will achieve a 75% improvement in IT response agility and cost-to-value outcomes.
By 2022, at least 70% of global enterprises will have revisited their single-instance ERP approach because it is not responsive enough to meet requirements for digital business transformation.
ERP will remain a key part of the digital strategy but must evolve to enable a digital platform.
There is no "right" choice when it comes to ERP delivery models. A "one size fits all" approach to ERP leaves many complex and global organizations struggling to balance their diverse priorities.
Moving to the cloud by itself does not make you a digital business. Nor does retaining some capabilities on-premises make you a Luddite.
Modernizing your ERP to drive innovation and deliver business value is a journey that should be custom-tailored to your unique IT & business needs based on what differentiates you.
Meet with our experts at Booth #1023 and discuss how best to:
Develop the modernization approach in phases that allows you to maintain operations while upgrading the pieces.
Identify core processes requiring optimization and automation as part of modernization
Strategically move business capabilities to cloud solutions and services to provide agility, flexibility and improved functionality.
Realign ERP resources based on your strategy — investigate cloud or managed services as an option to outsource ERP processes that do not provide differentiation.
Create a mature Integration Strategy that is agile, cross-boundary and scalable to support the innovation requirements of postmodern ERP
Streamline and improve financial processes and operations in support of transformational business strategy: modern FMS supports business model innovation, improved user collaboration and upgraded usability via strong data visualization.
Achieve operational efficiencies with innovative technologies like RPA, AI, IoT, machine-learning embedded into your ERP platform
Get deeper insights and improve decision making by consolidating structured and unstructured data from multiple sources
Our team of experts & Oracle ACE Directors will be holding exclusive Oracle OpenWorld sessions throughout the event. Read more here.
Booth #1023 is featuring:
RPA Sessions at the Booth #1023
On Tuesday September 17th, stop by our Booth #1023 and join our session on RPA: "4 Steps to Automation", to learn about how you can start a successful automation path.
RPA technology brings important opportunities to improve efficiencies in an organization by automating activities that were previously executed by humans. In this talk we will go over the basics of RPA, most common use cases and pitfalls in RPA implementations, and provide practical insights and lessons learned from client success cases.
Date: Tuesday September 17th, 2019
Time: 11:00am to 11:30am and 3:00pm to 3:30pm
What you can learn in this session:
RPA fundamental concepts, applications and demo
What are the Benefits of RPA and what's the best approach to estimate RPA ROI?
Best practices for implementing RPA and Governance
Assessing your next steps in your automation journey
ERP Roadmap Assessment Raffle
As an EBS customer, modernizing your ERP to drive innovation and deliver business value based on your unique IT & business needs & your differentiating processes can include:
Upgrading to EBS 12.x "continuous innovation" release
Deploying EBS on Oracle Cloud Infrastructure, Azure, AWS, etc.
Migrating to Oracle Cloud Applications
Adopting a Hybrid/Coexistence Strategy
to win a comprehensive unbiased assessment of your current environment, which delivers:
ERP best practices and recommendations to drive efficiency
Strategy for Master Data Management to support analytics
Evaluation of client's on-premise EBS and recommendations for migration or upgrade
Roadmap for the optimal future state of Oracle EBS and the Cloud
As a trusted advisor to our 1,100+ customers, including 1/3rd of Fortune 500 brands, we work proactively & strategically with our clients in their IT and business transformations across multi-year engagements & diverse industry verticals. We take pride in our commitment to finding the ideal solution for each of our customers, and have built a practice committed to accommodating those needs.
IoT Session at the Booth #1023
IoT Applications in Asset Intensive Industries Such As Manufacturing, Oil & Gas, Heavy Engineering, etc.
Date & Time: Monday September 16th, 3:00 PM – 3:30 PM
Date & Time: Wednesday September 18th, 11:00 AM – 11:30 AM
What you will learn in this session:
a. An overview of Critical Asset Tracking and Asset Performance Monitoring
b. The business benefits of Critical Asset Tracking and Asset Performance Monitoring
Monitoring physical assets
Automated inventory control
Streamlined maintenance management
Preventing loss
Regulatory management and compliance
Providing better customer service
c. A step-by-step approach to successful IoT implementation and ROI realization
Meet our experts to learn how ITC's IoT solutions can help you drive top line and bottom line growth:
25% improvement in asset utilization
20% reduction in unplanned downtime
20% improvement in asset availability
Test Automation Session at the Booth #1023
Powering Test Automation with AI
Date: Tuesday September 17th , 2019
Time: 2:00pm to 2:30pm
You'll learn about:
Easily master test automation with ITC Test Design Automation solutions
Reverse-engineer from existing assets and deliver continuous automation
Reusing automation to deliver business value beyond test execution
Building test assets faster through AI & NLP driven technology for faster time-to-market
Automated impact analysis and optimized test plans when requirements change
Unlocking the business value & realizing optimal cost savings through automation
Meet with ITC Experts to explore how AI-Driven Test Design Automation Reduces Business Dependency & Testing Time, delivering:
50% Efficiency Gains Over Manual E2E Testing
100% Test Coverage With 40% Optimized Regression Suite
40% Productivity Gain With 50% Reduced Cycle Time During Progression Testing
Drastic Reduction in Test Design Effort (72 Hrs Manual vs 1 Hr Using ITC Solutions)
Speak with an expert at Oracle Openworld
IT Convergence is a global Oracle consulting firm that provides white-glove services for Oracle Enterprise solutions.
Recognition & Expertise
Oracle Platinum Partner & Oracle Excellence Awards Recipient

Advisory Board Member of Oracle EBS

Oracle Cloud Excellence Implementer (CEI) & Cloud Managed Service Provider (MSP)

Gartner Magic Quadrant Recognition for 8+ years (2012-2019)

Oracle ACE Directors & Deep Functional Expertise
Presenter's Info and Sessions at Oracle OpenWorld 2019
GUSTAVO GONZALEZ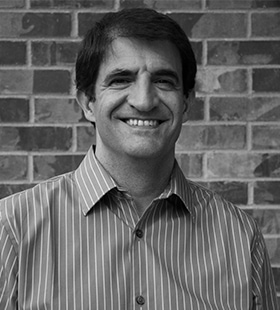 Chief Technology Officer
Gustavo is an Oracle ACE Director and IT Convergence's Chief Technology Officer, and has been with ITC since 2006. Throughout his tenure as CTO, Gustavo has led IT Convergence by anticipating and reacting to major technology changes, making sure our teams – and our customers – are one step ahead.
Gustavo's thought leadership has been presented in more than 200 conferences around the world in more than 25 countries in North America, Europe, Latin America and Asia. He is an author of multiple Oracle publications, and the President of the Latin American Oracle User Community.
Mission Possible: Oracle Cloud ERP, HCM, and PPM on Three Continents in Six Months
[Monday, September 16]
Monday, Sept 16, 10:00 AM – 10:45 AM
Moscone West – Room 2022A
In this session go backstage as an Oracle service provider implements Oracle Cloud SaaS ERP, HCM, and PPM internally. Get an inside look at the implementation that spanned three continents; included ERP, HCM, PPM, and 15 modules; required PaaS4SaaS as some tailoring was needed as well as integrations with other cloud applications; and was completed in six months. The session also includes a case study of one of the few implementations in Argentina and Brazil.
Session Code: BUS1157
Conference: Oracle OpenWorld
SPEAKERS
Gustavo Gonzalez, Chief Technology Officer, IT Convergence, Inc.
Complying with Local Statutory Departments in Latin America
[Monday, September 16]
Monday, Sept 16, 2:45 PM – 3:30 PM
Moscone West – Room 2024A
In this session learn how organizations in Latin America (from Mexico to Argentina) are complying with requirements established by local statutory departments. For instance, Latin America is becoming a world leader in the use of electronic invoicing as governments spearhead the drive to reduce tax evasion through real-time invoice validation. Quite a few countries—and the list is growing—have created an electronic accounting legislation that impacts how you manage your chart of accounts as well as accounting records and transactions in your ERP.
Session Code: CON1159
Conference: Oracle OpenWorld
SPEAKERS
Gustavo Gonzalez, Chief Technology Officer, IT Convergence, Inc.
Embracing Constant Technical Innovation in Our Daily Life
[Wednesday, September 18]
Wednesday, Sept 18, 4:00 PM – 4:45 PM
Moscone South – Room 304
Disruptive technologies are constantly emerging, with right-now autonomous systems, artificial intelligence, machine learning, APIs, serverless, Kubernetes, and much more. The panelists in this session present real-life advice and strategies based on decades of experience in IT. You will learn how to keep up with disruption and transition from traditional technologies to a more cloud-only environment. Questions addressed:
• How does technology influence our daily work?
• Which technologies should developers and architects be focusing on or checking out?
• How does rapid technological evolution influence the way projects are delivered?
• How do experts use these emergent technologies in their daily lives?
Session Code: DEV6013
Conference: Oracle CodeOne
SPEAKERS
Gustavo Gonzalez, Chief Technology Officer, IT Convergence, Inc.
Debra Lilley, Assoc Director, Accenture
Sven Bernhardt, Senior Solution Architect, OPITZ CONSULTING GmbH
Timothy Hall, DBA, Developer, Author, Trainer, oracle-base.com
Francisco Munoz Alvarez, CEO, CloudDB
EDELWEISS KAMMERMANN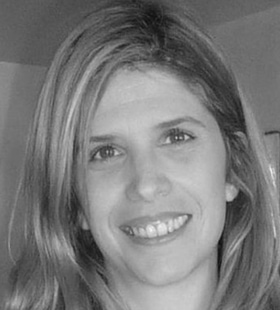 CMS BI Director
Edelweiss is an Oracle ACE Director specializing in analytics, author and an Oracle community leader. She serves as Vice President and Director of Community for the Latin American Oracle Users Council, and is a founding member and VP of the Oracle User Group of Uruguay.
At IT Convergence, Edelweiss is the Director of the Business Intelligence and Analytics practice. Edelweiss has technical certifications in Oracle Analytics Cloud, Oracle Big Data, and Oracle Data Integration, and years of hands-on experience with Oracle BI solutions.
Using Machine Learning and Oracle Analytics Cloud for Proactive Analytics
[Monday, September 16]
Monday, Sept 16, 1:30 PM – 2:15 PM
Moscone South – Room 301
The way we perform analytics has changed during the last few years. Besides doing the usual descriptive analytics, we need to be some steps ahead and predict the clients' and market's behaviors to increase the business or analyze patterns to detect and predict fraud. This session explains the role of machine learning in predictive and proactive analytics. It covers the prebuilt machine learning features included in Oracle Analytics Cloud and shows how to create and train machine learning models for predicting the desired output. The session includes a live demo.
Session Code: DEV3136
Conference: Oracle OpenWorld, Oracle Code One
SPEAKERS
Edelweiss Kammermann, CMS BI Director, IT Convergence, Inc.
Data Integration in Oracle Cloud: The Dream Team for End-to-End Analytics
[Wednesday, September 18]
Wednesday, Sept 18, 4:45 PM – 5:30 PM
Moscone South – Room 159B
Having the right answer to your questions immediately, plus access to the right data, is crucial. You also need predictive and proactive analytics to make the right decisions. But how do you get the right data from many sources, including big data sources? And how can you achieve great performance without spending hours and days trying to tune each query? In this session learn how the integration of Oracle Autonomous Data Warehouse Cloud, Oracle Data Integration Platform Cloud, and Oracle Analytics Cloud solves these issues and how these cloud services can be created and integrated. The session includes a live demo.
Session Code: CON3137
Conference: Oracle OpenWorld
SPEAKERS
Edelweiss Kammermann, CMS BI Director, IT Convergence, Inc.
Oracle Autonomous Data Warehouse Cloud for Developers and Data Scientists
[Thursday, September 19]
Thursday, Sept 19, 2:15 PM – 3:00 PM
Moscone South – Room 203
Oracle Autonomous Data Warehouse Cloud is the easiest option for having a data warehouse or data lake in the cloud in just a few minutes without having to worry about performance tuning or DB administration tasks. It provides CPU and storage online scaling and high availability on each component. In this session, you will see how easy it is to create an Autonomous Data Warehouse Cloud instance, start developing immediately, and use machine learning features for cleaning and analyzing data, discovering patterns, and performing predictive analytics. The presentation includes live demos.
Session Code: DEV3135
Conference: Oracle OpenWorld, Oracle Code One
SPEAKERS
Edelweiss Kammermann, CMS BI Director, IT Convergence, Inc.
oracle openworld 2019,
oracle openworld 2019 location,
oracle openworld 2019 india,
oracle openworld 2019 agenda,
oracle openworld 2019 london,
oracle openworld 2019 singapore,
oracle openworld 2019 speakers
oracle openworld 2019 discover pass,
oracle openworld 2019 dubai,
oracle openworld 2019 concert,
oracle openworld 2019 cloudfest,
oracle openworld 2019 hotels,
oracle openworld 2019 discount code,
oracle openworld 2019 free pass,
oracle openworld 2019 venue,
oracle openworld 2019 entertainment,
oracle openworld 2019 address,
oracle openworld 2019 call for papers,
oracle openworld 2019 logo,
oracle openworld 2019 leaders circle,
oracle openworld 2019 san francisco location,
oracle openworld 2019 dates,
oracle open world 2019,
oracle open world 2019 dubai,
oracle open world 2019 samaratech,
oracle openworld 2018,
oracle open world 2017,
oracle openworld 2012,
oracle open world 2018 india,
oracle open world 2018 venue,
oracle open world 2018 session list,
2019 oracle openworld,
oracle openworld london 2019,
oracle openworld dubai 2019,
oracle openworld singapore 2019,
oracle openworld 2019 san francisco,
oracle openworld asia 2019,
oracle openworld europe 2019,
oracle openworld conference 2019,
oracle openworld 2019 registration,
oracle openworld 2019 sessions,
oracle openworld 2019 schedule,
oracle openworld 2019 usa,
oracle openworld september 2019,
oracle openworld sf 2019,