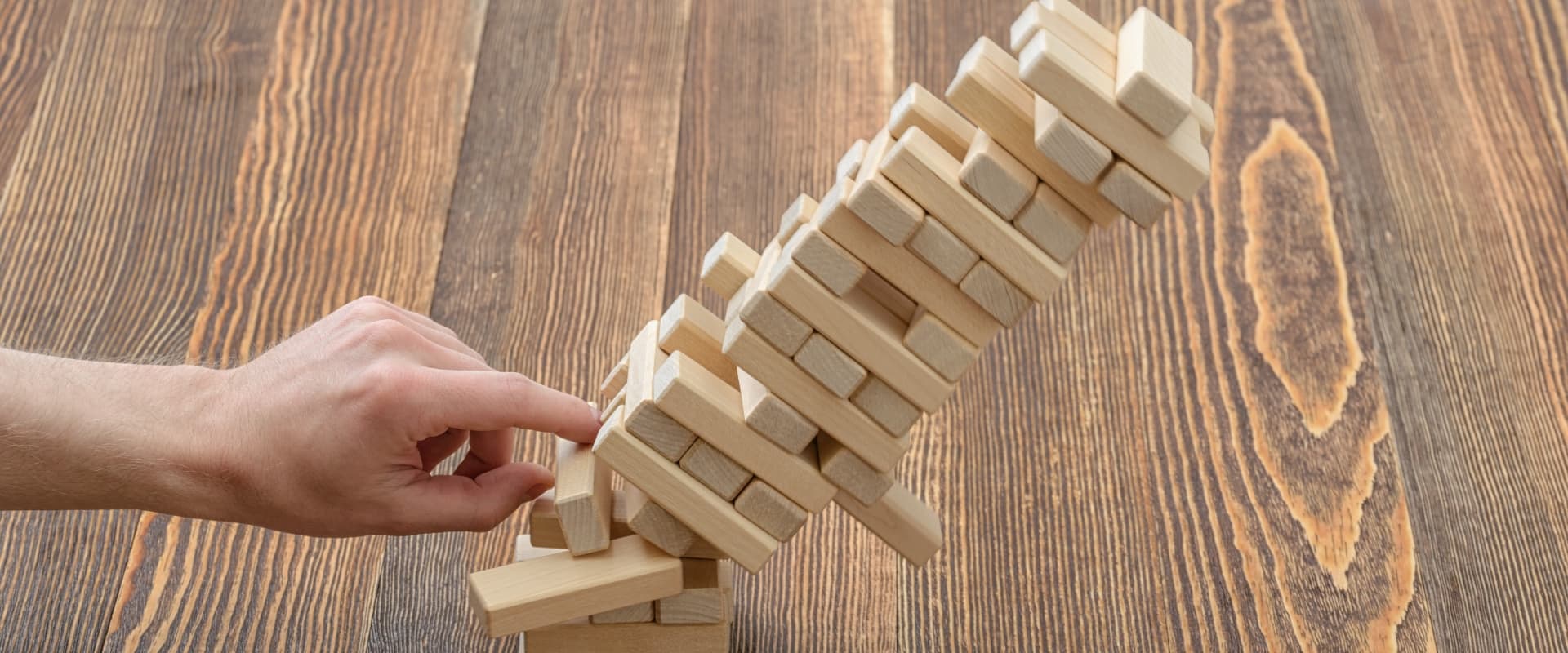 Many organizations starting their cloud journeys struggle to avoid cloud adoption pitfalls. Executive leaders should adopt these recommendations by previous cloud adopters to mitigate risks, speed adoption and optimize costs of cloud infrastructure.
In some organizations, cloud computing adoption decisions are made by line of business (LOB) leaders without central IT governance, resulting in inefficiencies with multiple cloud vendors for organizations to manage.
Failing in the communication of the cloud computing adoption benefits limits stakeholder buy-in and undermines executive leaders' efforts to implement the cloud strategy.
Efforts to implement cloud strategies often overlook relevant technical and business factors, requiring organizations to address these challenges later in the implementation process and increasing the time and cost of cloud computing adoption.
Mistakes in Cloud Computing Adoption
1. Not Designing for Failure / Exit Strategy
Many organizations believe they don't need an exit strategy because they don't expect to bring anything back from the cloud. Those that create an exit strategy tend to focus on extricating themselves from contracts, ignoring important issues such as data ownership and egress charges.
One will need to beat vendor lock-in with a cloud exit strategy. The concept of 'Cloud Exit' is simple. Some refer to it as a 'reverse migration', but simply put, a cloud exit strategy is exactly as it sounds. It is a corporate plan developed to ensure that the cloud services that support business activities can be replaced or replicated efficiently and without significant disruption to the company.
Things to consider
An exit plan can help maintain a higher level of business continuity and reliability by protecting against recurring outages
Organization driven by the need to access innovation that can help the business better respond to changing market opportunities
Alleviates the pressures of vendor lock-in on organization

2. Execute a Strategy Through a Cloud Implementation Plan
Executive leaders should ensure the cloud implementation stage is started, after developing and communicating the organization's cloud strategy to the entire organization. Post identifying different business drivers, expected outcomes, timelines, skills, and experience with cloud, you have to identify the right application and the right cloud provider.
Things to consider
Identification of application to be migrated has to be on the basis of organizational impact. An impact matrix combines the business value and the technical viability of each workload, providing organizations with an overview of how a migration plan should be established
Finding the right public cloud provider with not only on the basis of their critical technical capabilities, but they should also consider location and business factors.
Engage certified cloud experts (skilled to advise, migrate and manage) to be a strategic partner for long term cloud transformation.
3. Implement a Cloud Strategy Across the Organization
If the organization culture is not ready, moving all at once will be a shock and might also create productivity issues or a failure of the migration project. Authors of cloud strategy documents frequently overlook a critical element: organizational change. Including this element prepares the organization for cloud's disruptive impact and identifies any gaps that exist in cloud skills and maturity. Evolve the cloud adoption and avoid the zeal to migrate quickly and move everything to avoid total chaos.
Things to consider here
Have a strategy document and have the organization sync in to the evolving journey to the cloud
Identify a C-level support who evangelises cloud
Review the cloud strategy document with changing organization goals
4. Moving all At Once
You would not want to move your problems to the cloud. Not all application are cloud ready and neither you should try to force-fit it. The trouble comes when enterprises believe that digital enablement will somehow fix existing problems, such as a data mess, application issues, inadequate security, or frequent outages due to a lack of operational disciplines and tools.
Things to consider here
Migrate to cloud in waves: application by application with a robust plan in place
Replace applications which will not serve a long term organizational goals
5. Not Establishing a CCOE and defining a team
To ensure cloud adoption success, organizations must have the right skills and structure in place. The optimal way to achieve this is by setting up a centralized cloud center of excellence (CCOE). A CCOE is a centralized governance function for the organization and acts in a consultative role for central IT, business-unit IT and cloud service consumers in the business. A CCOE led by a cloud architect, is key to driving cloud-enabled IT transformation.
Things to consider here
Governance: Create policies in collaboration with a cross-functional team and select governance tools to provide financial and risk management.
Brokerage: Assist users in selecting cloud providers, architect the cloud solution(s) and collaborate with the sourcing team for contract negotiation and vendor management.
Community: Raise the level of cloud knowledge in the organization and capture and disseminate best practices through a knowledge base, source code repository, training events, outreach throughout the organization, and more.
6. Adopt Management Practices Suited for Growing Cloud Maturity
Onprem ≠ Cloud. Simple. What worked for onprem will not work for cloud, for governance and management procedures. The quantum of change will also depend on your decision to go into IaaS, SaaS, PaaS and your organizations current stage in cloud adoption.
Things to consider
End-to-end vs shared responsibility: In the public cloud you actually share responsibility for different parts of the stack with your cloud vendor.
Rigid vs Flexible environments: In the cloud resources like app services or virtual machines are spun up and down based on the business need.
Disconnected tools vs built-in cloud services: Managing complex application onprem vs built in monitoring and built in observability management applications.
7. Overlooking Security Considerations
Implementation plans are often frozen until networking and security issues are solved. These pitfalls should be avoided by involving specialized networking and security teams from the organization or from external professional services at this phase.
Things to consider
Misconfiguring or failing to properly secure (simple storage services) buckets.
Providing administrative access to way too many users or situations
Failing to equip the security team with the necessary oversight around the application development and engineering process
8. Not Considering Managed Services with certified experts
An Oracle Cloud Managed Service Provider (Oracle Cloud MSP / Oracle Cloud CSP / Oracle MSE) can help you stay on track and ensure that you are moving forward with the right cloud tools and services for your enterprise's precise needs.
Things to consider
Cloud specialist partners, can help you run deep assessment on your current environment either onprem or cloud. This report can help you quickly identify the gaps with which you can save/optimize your cost and improve efficiency.
Over their migration sprints these partners would have built the right tools and proprietary scripts to manage your on-prem, data center and Cloud hybrid environments.
9. Not tracking cost/ expenses
Public cloud IaaS is occupying a growing share of annual IT spending for organizations. Their commitment to management on cost savings /ROI needs to show results. IT Leaders responsible for IaaS budgets that are expected to grow must manage costs by harnessing cloud service expense management features to eliminate waste. Look out for enterprise-grade controls for Predictability, Control, Visibility, Optimization, and Extensibility.
Things to consider
Avoid under- or over-architecting your cloud platform by looking beyond what is currently provisioned and by capturing requirements related to workload availability, performance and functionality.
Leverage certified Oracle cloud MSP/MSE who are equipped with the right cloud service expense management and cloud management platform tools. They can automate the turning off of resources when not in use and regularly rightsize instances to save cost.
Make end users both aware of and accountable for the money spent through transparent resource consumption — which starts with tagging.
Maximize savings and free up support personnel by evaluating options beyond basic IaaS.
Conclusion
Cloud computing adoption is a continuous process that requires multiple revisions. The cloud adoption roadmap moves organizations through different stages of cloud maturity. As organizations progress on their cloud adoption roadmap, complexity increases. Executive leaders should be realistic about the organization's cloud maturity to avoid unnecessary efforts to implement complex cloud architectures properly from advanced multicloud maturity states.
For more than 20 years, IT Convergence has been helping business leaders turn their business goals and objectives into realities by empowering our clients with expert service across the full stack of Oracle products. As one of few Oracle's "go to" cloud consultants accredited with Certified Cloud MSE status