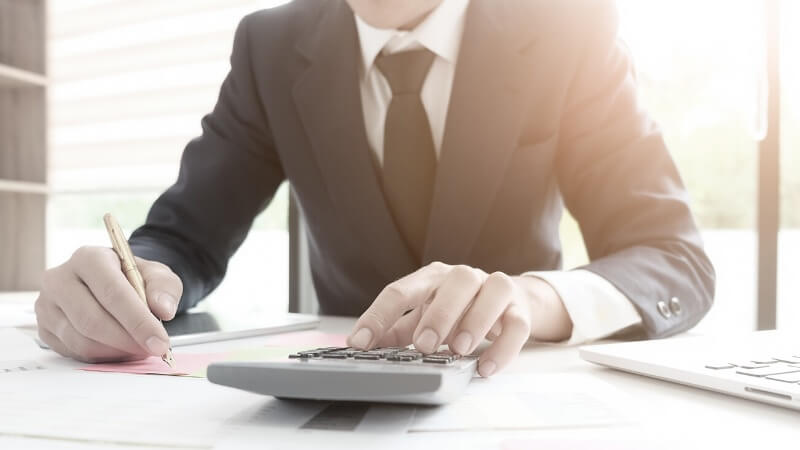 Controllers play a key role in financial decision making and therefore require access to more information across the enterprise, greater analytical capabilities, and real-time reporting that can support better business decisions. Oracle Financials Cloud leverages Oracle's vast applications experience to offer a comprehensive cloud solution that is designed to automate and streamline your finance processes and enhance the finance user experience.
6 Benefits of Oracle Financials Cloud for Controllers
1. Drive Growth
Best-in-class organizations are 48% more likely than all others to have a solution that is easily tailored to support business change. Today, many businesses are facing growth constraints because their financial system isn't capable enough to handle dynamic and diverse business requirements. With Oracle ERP Cloud Financials, businesses can expand into new markets with support for multiple ledgers, currencies, entities, and accounting standards, handle high transaction volumes at high processing speeds and eliminate the inter-company, tax, and payment complexity with process automation.
Create a secondary ledger for your primary ledger
Manage currency types and rates
Monitor for inter-company exceptions
Simplify the resolution of inter-company issues
2. Modernize Your Accounting Processes
69% of best-in-class organizations have integrated business applications that serve as a complete and auditable system of record. Many businesses face unexpected issues while recording sub-ledger transactions, posting journals, and consolidating subsidiaries. With Oracle Financials Cloud, you can ensure that accurate data is recorded in the general ledger with standardized processes and centralized financial architecture. You can empower users to quickly find and resolve issues with a modern user interface and simplify journals, reconciliations, and consolidations with automated processes.
Detect outstanding reconciliations
Quickly assess reconciliation issues
Streamline receivables to ledger reconciliations
3. Get Accurate, Self-Serving Reporting
65% of finance departments indicated demand for expedited financial information delivery as the top pressure impacting financial management. In many finance teams, users struggle to produce instant and accurate financial reports and perform effective analysis. With Oracle ERP Cloud Financials, you can report confidently with self-service and mobile access to real-time information and quickly access all your reports from the Financial Reports Center. You can generate your own reports with 30 configurable segments for each chart of accounts and deliver fast and powerful reporting with embedded Oracle Essbase.
Organize and access your reports in Financial Reporting Center
Create and tailor your own reports based on your needs
Deliver fast, interactive reports with drill-down capabilities
4. Get Deeper Insights
Employees performing ineffective searches cost companies 10% of salary expenses. Legacy analytical tools require extensive time and effort to find, interpret, and format data. With Oracle ERP Cloud Financials, you can identify and resolve exceptions quickly with self-monitoring processes that guide your users where to go, and what to do. You can accelerate the decision making process with intuitive and interactive insights. Oracle Financials Cloud allows you to analyze GL balances by various dimensions with Oracle Hyperion Smart View for Microsoft Excel.
Easily prioritize work and resolve exceptions
Get deeper insights with an intuitive and interactive display of financial information
Leverage and enhance Excel capabilities with Oracle Hyperion Smart View
5. Close Your Books Faster
Studies by Aberdeen Group show that best-in-class organizations take 2.2 days on average for financial close. The financial close process in many organizations is constrained by outdated and inefficient ERP systems that are unable to keep up with the demands of the business. With Oracle ERP Cloud Financials, you can quickly assess the period close status with intuitive dashboards, achieve a fast and accurate close with integrated sub-ledgers, and quickly resolve issues with embedded collaboration capabilities.
Assess close status with intuitive dashboards
Sustain fast and accurate close with integrated sub-ledgers
Drill-down to assess and resolve outstanding transactions
Monitor the close process across your enterprise
Manage communications with embedded collaboration features
6. Eliminate Manual Tasks
Electronic transactions cost 60% less than paper, yet 59% of all invoices are still paper-based. Manual and outdated processes are error-prone, time-consuming, and result in unnecessary costs for your business. Oracle financials cloud eliminates errors with invoice imaging, optical character recognition (OCR), and intelligent document recognition capabilities, reducing manual expense entry.  You can approve expenses and streamline customer payment processing from anywhere with powerful mobile capabilities.
Automatically scan supplier invoices and eliminate errors
Automatically process customer receipts and streamline payments
Eliminate manual expenses entry
---