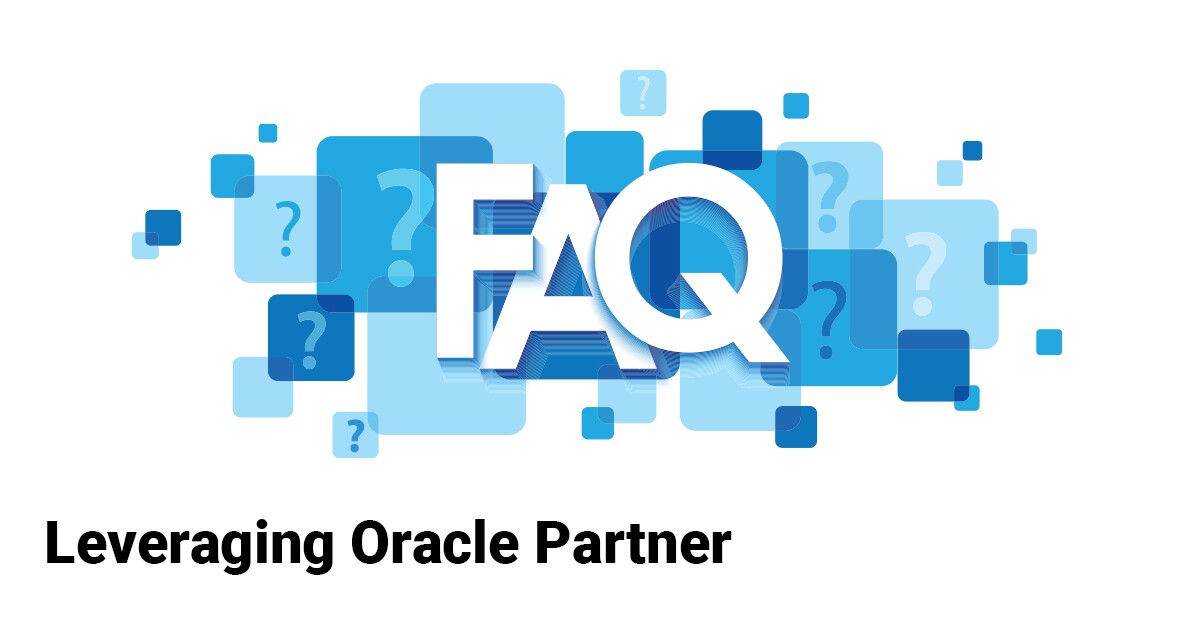 Why Do I Need to Work With IT Convergence (Oracle partner) for My EBS TO OCI Cloud Migration?
Customers trying to migrate to cloud themselves, build additional complexity over the long term environments to migrate complex multiple workloads. Partners such as IT Convergence will help mitigate the risk associated with this multi workload complexity. We have built the knowledge, tools and proprietary methodologies to accelerate your EBS Migration journey to OCI. This helps you get to the cloud faster, saving cost and effort. A partner like IT Convergence can do the migration "the right way" which can help you keep the ongoing consumption cost low while still getting the best performance. With successfully serving 1100 enterprises globally with Oracle solution, you can be assured of your cloud success with us. Learn more on How to expedite cloud migration through an Oracle certified managed services partner
What Should I Look for While Assessing a EBS Migration Partner?
Below are a few key pointers which may want to consider while assessing your Oracle cloud partner:
Do they have the right Oracle Cloud Platform Expertise?
Are they able to deliver full-service for advisory, cloud & managed services?
Can they provide skills as per your Geographical Fit & also have a customer service support expertise
Can they manage the shared responsibility for security solutions?
Do they have the right Multi-vendor relationships?
What Accelerators: Tools, Automation and Processes do they have to ensure faster ROI realisations.
Are they Gartner Magic Quadrant recognized Oracle partners?
Do their skills team have Oracle ACE directors experts?
How happy are their other customers?
Why Are Your "IT Convergence" Solutions and Services Expensive?
I understand that cost savings is your primary concern. We can help you analyse your TCO of Onprem vs cloud with an assessment of your EBS environment.
We can help you to optimize cost by different pricing options, right sizing instances, automation and management tools and more. By moving your Infrastructure to OCI we can also help quantify (TCO) the business value of our solutions, you can find business impact on staff productivity, operation resilience and business agility, which adds to the total value of moving to the cloud.
I Want to Continue by Working With My Oracle Rep and Solutions Architect
You can still have a direct relation with Oracle, partners such as IT Convergence work closely with the Oracle solutions and business teams, to build a holistic plan for you. We can bring our industry knowledge, consulting experiences, and understanding of your business challenges to the table to ensure you can smoothly migrate to Cloud and fulfil your digital transformation initiatives.
IT Convergence can also work on your behalf with managing your Oracle relation on your behalf to, advise, build, migrate, optimize (patching/tuning/upgrading) and manage end-to-end, all under a single contract. IT Convergence is a Oracle platinum partner & also certified MSE partner.

Can We Do the OCI Migration Ourselves?
Your expertise about your company is essential to the successful cloud adoption. However the cloud adoption requires various stages to the journey, different migration methods and various stakeholders for business and technology to study. As a certified Oracle partner, we can help you accelerate this journey and be your trusted advisor and bring in our 20 years of expertise to help you reduce time, cost and risk with our deep expertise and skills.
What Role Can IT Convergence Play as a Partner in My EBS to OCI Cloud Project?
We have been helping customers for the last 20years in their easy to complex Oracle and Hybrid environments. We have the expertise to help you in your EBS to OCI cloud project:
Help tailor solutions to your needs- Plan, implement, optimize and manage OCI customized to your business.
Save time and money -Reduce costs and simplify complexities with solutions designed for your unique needs.
Grow your business -Develop and implement a cloud strategy that scales to match your growing organisation.
As a Oracle platinum partner & certified MSE partner in the Oracle Partner Network (OPN), IT Convergence can work on your behalf with managing your Oracle relation on your behalf, advising, building, migrating, optimizing (patching/tuning/upgrading) and managing end-to-end, all under a single contract. Learn more on why to assess OCI and how MSP partners can benefit your business.
Why Do I Consider an Oracle MSE Over Other Partners to Fill My IaaS Migration Skill Gap?
Oracle Managed Service Expertise (MSE) officially recognizes IT Convergence to build, deploy, run, and manage Oracle and non-Oracle workloads on Oracle Cloud Platform. We can not only architect EBS on OCI for our clients but work with Oracle on their behalf to provide the most value for their OCI purchase – all under a single contract as a single point of contact. Learn More
Our Experts discuss how to increase agility and accelerate digital transformation on the path to hybrid by managing your environment across cloud and traditional IT.
Accelerate your move to multi-cloud with industry-leading tools and agile best practices to migrate and modernize your applications.
IT Convergence services focus on Oracle's integrated cloud platform and market-leading SaaS applications to help customers harness the power of innovation.
IT Convergence offers deep Oracle product knowledge, Oracle vertical industry expertise, and global transformation experience to help enterprises get the most value from Oracle technology.
What Deployment Capabilities are Provided by IT Convergence for Migrating Oracle E-Business Suite to Oracle Cloud Infrastructure?
With several successful migrations our experts have devised the right tools and methodologies to accelerate simple to complex scenarios to get first right migration to OCI. With an oracle cloud infrastructure compute subscription and automation tools, you can quickly provision new instances of oracle e-business suite as well as lift and shift your existing oracle e-business suite instances from on-premises to oracle cloud.If you are planning a migration, upgrade your database first, Archive and Purge and then remediate customer objects. Other few of them are.
Oracle Unified Method (OUM) adapted to include ITC experiences and toolkits
All methodology and toolkits available to ITC customers
Leverage COE expertise to enhance global standardization
Solid experience with country-specific EBS localizations, acquisitions & divestitures
Lifecycle partnership: selection, implementation, migration, transition, upgrade, testing, support & retirement
Speak to our experts and determine our capabilities yourself.Learn more or Contact us Now.
How Can I Leverage a Oracle Certified MSP/MSE Partner to Assess My Total Cost of Ownership for Running My EBS on Oracle Cloud Infrastructure (OCI)
Our certified cloud experts have successfully migrated EBS environments to Oracle cloud for customers. We can work with your teams to help build a strategic roadmap of EBS with an assessment & TCO for you. With our expertise you are assured of getting no-surprises or roadblocks on your cloud journey. With an Assessment, we can create a strategic roadmap which will also cover TCO of your EBS cloud journey. IT Convergence is one of the 10 companies accorded cloud certified MSE in North America. ITC has been doing Oracle Application hosting and testing for several years for our customers to run their Oracle applications successfully.
Can I Work With My SI Partner Who is Not an Oracle Certified Partner?
Yes anyone can use OCI services. However Oracle has designed the Oracle cloud platform which would require fundamental understanding which your SI partner may lack. Our experts are Oracle cloud certified and can help accelerate your migration project but also ensure your solution does not get entangled into long term complexities or roadblocks. We ensure success to your long term cloud strategy.
IT Convergence has the ability to reduce the migration time by upto 30% or more depending on your environment. We can help you save costs and avoid getting a downtime during the critical weekdays.
How Do I Move My Oracle EBS to Oracle Cloud Infrastructure?
Click here to learn more on How to move Oracle applications to OCI and other solution details.